Twenty-fifth anniversary of the founding of the Tiam Network Company, with a quarter of a century of continuous and influential activity in the field of infrastructure and design , consulting and implementation of the data network , held by senior managers and family members of company , on saturday , may 25, 2009 .
In this event , with a review of the goals , approach and the performance of the previous year as well as a quarter of the continued presence of the company it field has been studied and noting that the company's current position is achieved by the help of the family members of Tiam network company , the strategies needed to improve the activities of the company were presented .
Babak Rashidi , the head of the company, noted that the company's activities took the rights of consumers the year ago and stressed that the company's survival and growth in the present economic situation would involve reinforcing the production of products as well as the optimal relationship with customers so that we can perform its role in the "boom of domestically produced".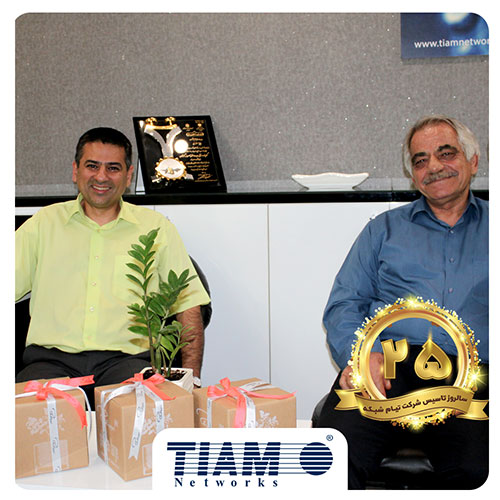 Head of the board of directors of the company, Reza Taeb, congratulated the efforts of his colleagues in the last year and expressed appreciation the improvement of financial matters and the strengthening of loans to colleagues.
Following the ceremony, company colleagues expressed their mutual appreciation by donating gifts to the top executives of the company, and vowed to move forward to the success of the company's position next year.